On April 25, Colgate hosted the 2014 President's Cup tournament. The President's Cup is an intra-Colgate tournament, and it consisted of one round of debate. Teams consist of experienced debaters paired with novices. The teams for the tournament consisted of Julia O'Neil '16 and Adam Buys '17, Madeline Allen '16 and Daniel Messner '17, Takreem Siddiqui '14 and Michael Chavinda '17, and Melissa Haller '16. The round was judged by a star panel consisting of experienced debater Gavin Illsley, alumni Grafton Connor and Steven West, and Colgate student Luke Luttmann '15.
The winning team!
The motion for the round was, "This house believes that states have a duty to intervene militarily to protect foreign nationals with a shared cultural and ethnic heritage." After a competitive round, first place was given to the team of Julia and Adam, second place to Daniel and Madeline, third place to Takreem and Michael, and fourth place to Melissa. The tournament was an excellent way to finish off a great year for the Colgate debate society!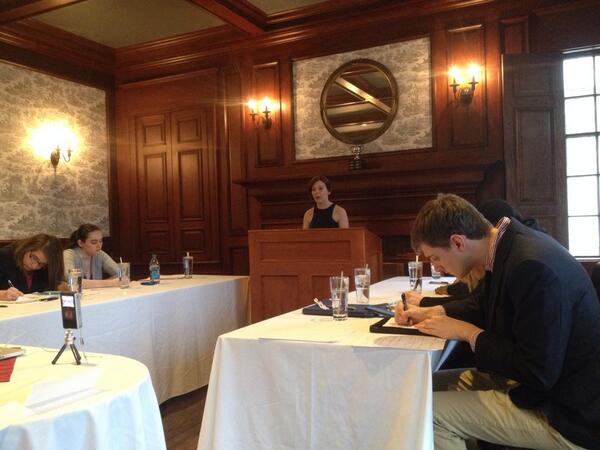 Teams Participating in the Round!